Studio and light work for Reco's VENUS campaign
In March 2022 I met Neige Thebault, a creative photographer who works for the fashion industry and shoots mostly analog. She was looking for someone to assist her on set with the film and to prepare light setups. We began working together on Studio Reco's upcoming Spring Summer campaign at Studio Deux Choses Lune in Paris.
When prepping for a job with a new photographer and client, I organise my work through a number of steps: checking their previous works, reading carefully the intention and mood boards, asking for light references, pictures of the location if applying, setting phone calls to understand how my collaborator likes to work and what they are expecting for the final results. When assisting a photographer, the most important skill to develop is being able to observe one's work habits and adapt to the situation. My mission is to listen carefully to the photographer and client's ideas and use my technical knowledge to make them possible.
For this campaign, Neige decided to shoot digital only for practical reasons. We needed to create three different sets for the day, using a bright Mandarin backdrop, a sky blue prints and a graded blue to white fabrics. Neige wanted a soft shadowless light on the model shots and a brighter, more defined light for the products shots. To match the client's budget, I used the two Profoto D1 heads available at the studio for keys lights, and added two Aputure COB 300D with light domes for the backdrop. I also relied heavily on reflection and diffusion to get the soft light that Neige wanted, while always making sure that no shadow ended up on the backdrop, using lots of black/white poly boards, white diffusion sheets, and even a shower curtain. Here is a look at the setup for the sky textured printed backdrop:
Since the backdrop needed to be lit differently according to the print, I tried out different placements and intensities with the COB 300D, and poly boards to cut out unwanted light. I then created a light box with three white-sided polyboards to get a softer and diffused light from the Profoto D1 on the side of the model, while the second one was filtered by the shower curtain. The front COB 300D was set at a very low intensity to brighten up shadows on the face. Here is the final result: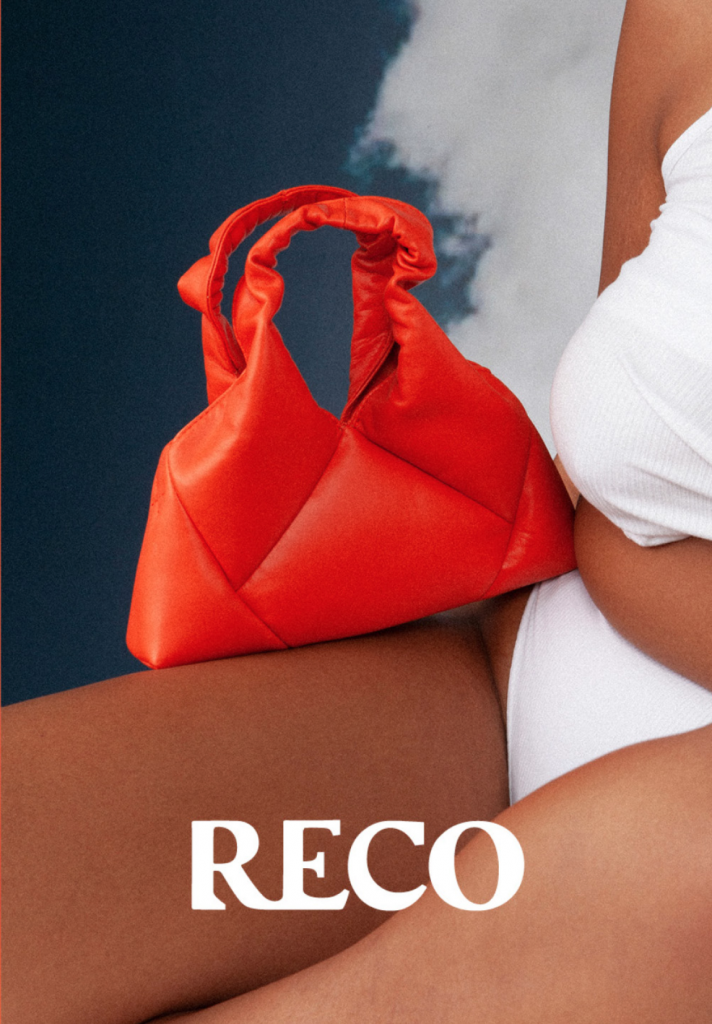 For the Mandarin backdrop, my main focuses were lighting the backdrop as equally as possible while keeping the orange colour bright enough. Since my two flash heads were busy illuminating the model and product, I got the COB 300D to do the job with as many reflection boards as possible. It was not easy to get the right amount of intensity from these two, but we managed to make it work! Here is how it turned out: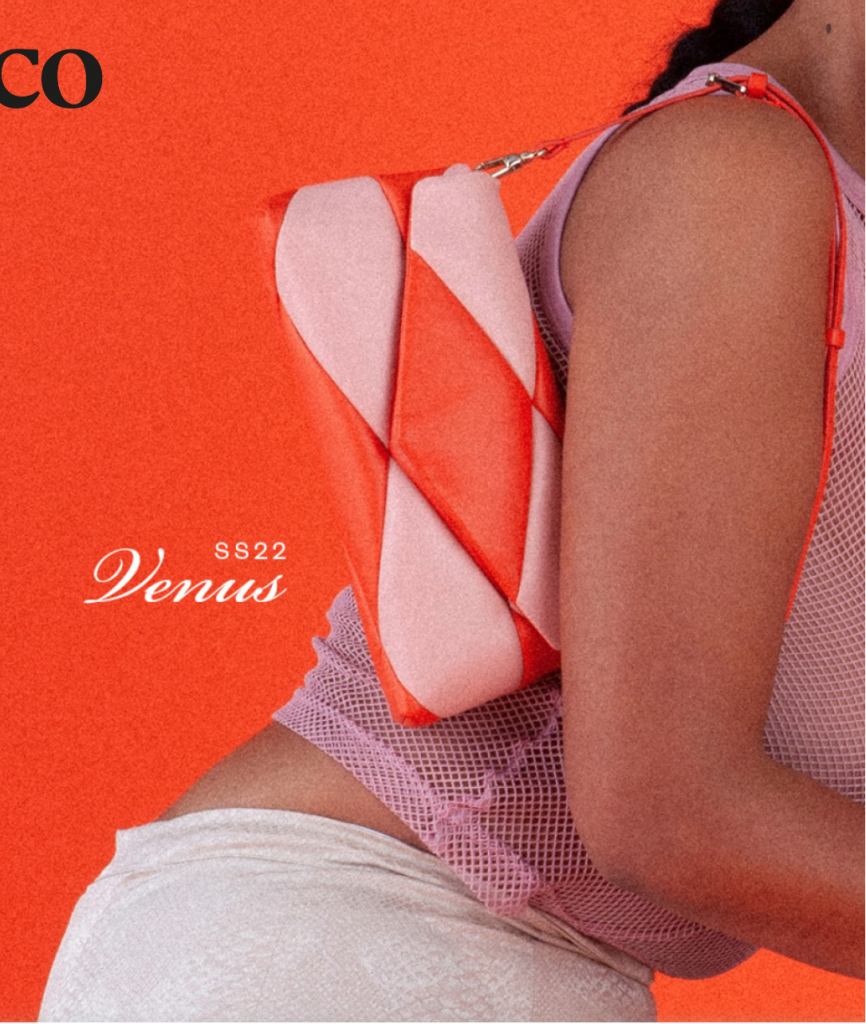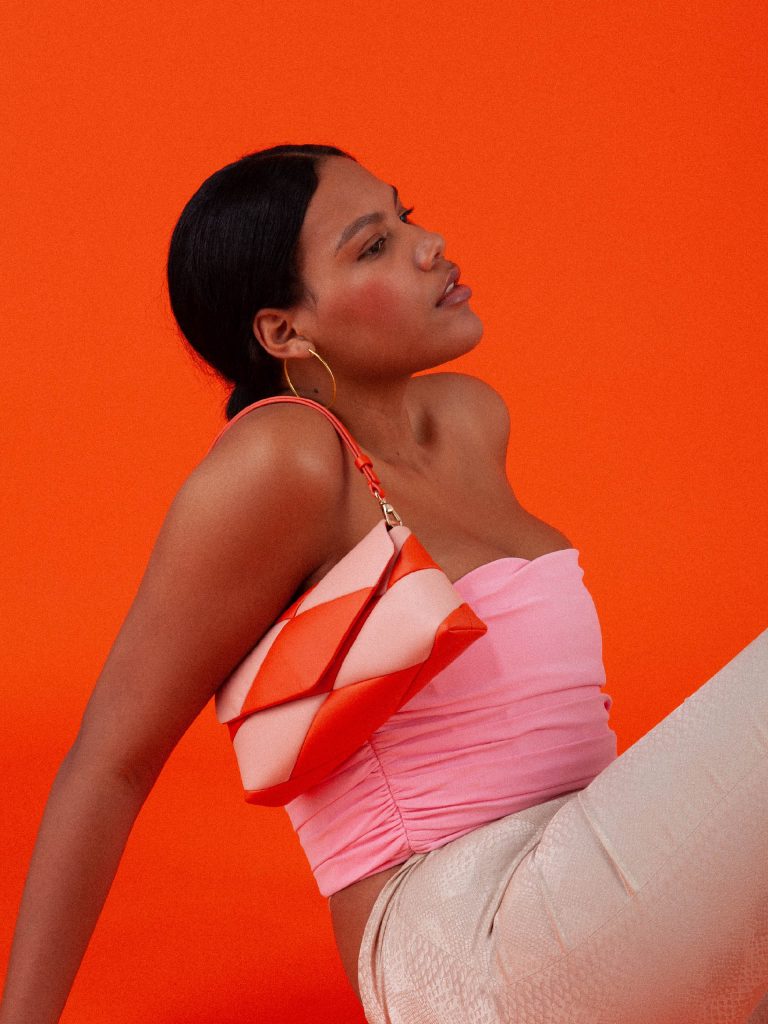 I had a lot of fun working with Neige and the Reco team, and I am quite happy with the final pictures. We met again on their Fall/Winter 22 'BLOW' campaign in June, and just wrapped the Spring Summer 23 shoot last week. Looking forward to share those soon!
VENUS Team
Lila / Model
Neige Thebault / Photographer
Constanza Lopez / Art Director
Saguilha / Capture Assistant & Light Design
Nathalia Fuentes / Styling
Natsuki / Make Up Artist
Studio Reco by Bea Recoder / Designer